TISSUE HOLDERS 1
This is a giant version of the purse Tissue Cases. These will replace those ugly boxes of tissues around the house. You can coordinate the fabric with any rooms decor. So they will look great in any room in the house or at work. Keep one in the car, give as a get well gift when visiting the hospital. I'm sure you will find this project very useful.
As usual, all finished in the hoop with NO SEWING.
Full very detailed instructions with pictures are included as a PDF file.
This set is for the 6x10 or the D1150x240mm. hoop.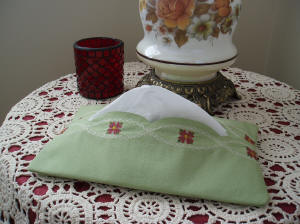 Finished size of the Holders is 6x10".
These would make a great gift when visiting someone in the hospital. Those dinky little boxes of tissues they give you in the hospital are the pits!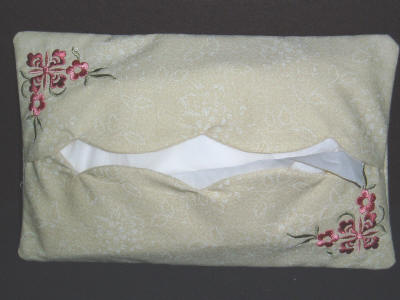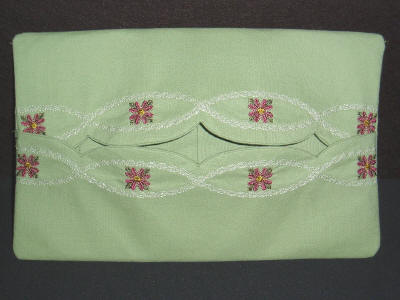 Empty Holder showing the scallop edges.
I made this one for my sewing room.
Detail of the 4 different Holders included in this set. A blank is also included.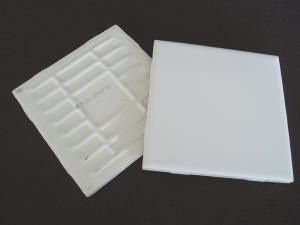 A 4-1/2" ceramic tile is inserted into an inner pocket to add weight so the tissues can be removed with one hand. This is optional. The Holders will hold a stack of standard sized tissues about 1 1/2" high. Almost one of the square boxes worth of tissues. The tiles can be bought at any home improvement store. I paid 30 cents for these.
---
All of the designs above are included as separate files so you can use them on other projects too.
---
Click on the picture below to download a sample from this set.

---
---