NOTE HOLDERS 4
This set is for the jumbo 6x10" or D1 hoops.
Actual design size is 140mm x 237.80mm.
Make this notepad holder entirely in the hoop. No other sewing required. Holds a standard 5 x 8" notepad available at most office supply stores. Also has an optional side pocket for a pen or pencil so it's always handy. Very easy to make. It's just a series of positioning pieces of fabric over stitched guidelines. Stitch, unhoop, trim and turn right side out. A magnet sheet can be glued to the back for use on vertical surfaces. Or it can be used as a decorative memo pad holder on your desk. Use printed fabrics with the blank included for super quick holders. Or add designs that you already have to the blank.
There are four Note Holders in this set plus blanks so you can add your own designs.
You can add a magnet sheet to the back so they can be used on vertical metal surfaces.
Or they can be used as a desk accessory to dress up that plain old notepad.
The pen pocket is optional.
You have a choice of satin stitched scallop edge or a folded edge.
Each of the designs comes as a separate file so you can use them on other projects too.
This one comes blank so you can add initials.
Appliqué medallion. Also comes as a blank.
You can use printed fabrics without embroidery for endless possibilities!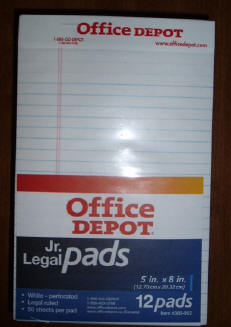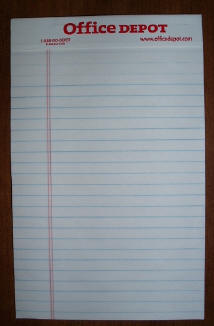 The Note Holders use a standard 5x8" notepad. They can be found at Office Depot. Staples or any office supply store. They were $4.39 for a pack of 12 at Office Depot.
Click on the hand to download a sample.

---
---
Be sure to see all of the Note Holder sets.