BOOK COVERS 3
This set is for the 6x10 or Designer 1-150 x 240mm hoops.
ACTUAL DESIGN SIZE
Book Cover 1- pes159 x 239mm hus 149 x 239mm
Book cover 2- pes159 x 218 hus 149 x 218
Make this Book Cover "In the Hoop" NO other sewing required! The Book Cover has an optional Velcro Tab Closure.
The Book Covers in this set will fit books measuring:
Book Cover 1 fits books 6x9"
Book Cover 2 perfectly fits the Readers Digest Condensed books 5 1/2 x 7 1/2"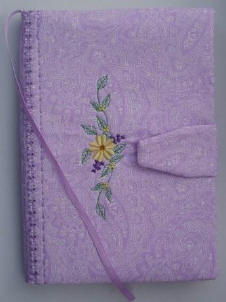 There are two different size covers in this set. Both come in the versions above and blank.
The bookmark above is one of the Bonus designs you can choose from on the BONUS DESIGNS page.
Can be stitched with or with out the Velcro tab closure.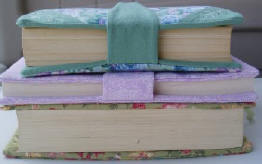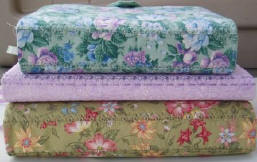 The decorative stitch that joins the parts makes the seam almost disappear.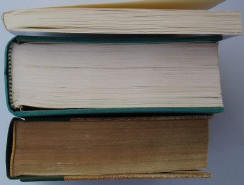 Examples of the sizes of books that these will fit.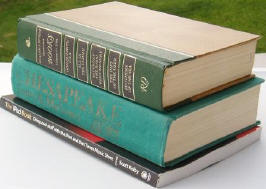 Not just for paperback books!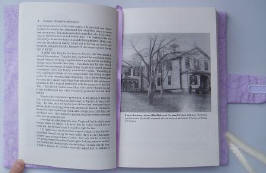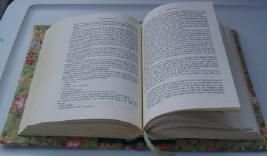 Inside of cover. All parts are finished edges.
Finished sizes of the covers not counting the tab;
Cover 1- 9 1/4 x 13 1/2"
Cover 2- 8 1/4 x 13 1/2"
Be sure to see all of the Book Cover Sets.
---
---